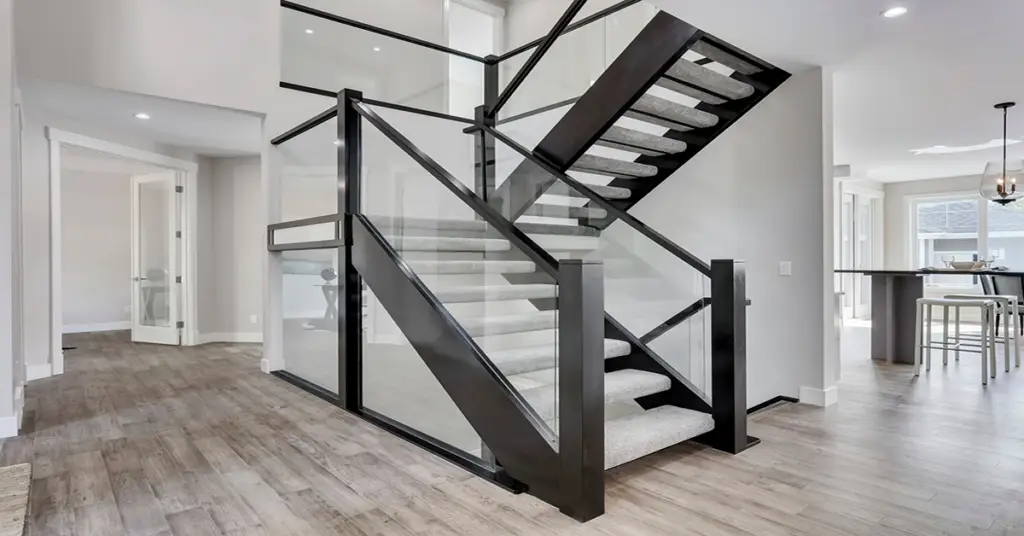 Bringing Luxury & Style
to Your New Home
A fresh coat of paint is the ultimate finish on a new construction project. Our team at Stylux Painting knows that everyone has a specific vision for the way they would like everything to be laid out. For their dream to become a reality, new construction painting offers the freedom to customize your personal and business space. Without it, the downside is it requires lots of time and effort to paint a newly built structure. However, having a construction painter helps significantly! By eliminating the possibility of imperfections and uneven paint finishes, a quality paint finish is possible. Achieve the look you want from your newly constructed project with proper construction painting that guarantees safety at an affordable price. For a luxurious, stylish finish to your newly built building or home, get the best construction painting in Calgary done by Stylux Painting!
Why Hire a Proper
Construction Painter
Common New Construction
Painting Issues
A newly built home or building is a big investment. Quality work should reflect that value – especially in new building painting. Professionals can easily prevent common new construction problems by getting the job done right. You can rest assured hiring a new construction painter is an investment you can count on.
Refrain from counting on builders for quality paint. Builders mainly supply varying basic grades of paint formulas & finishes – which are typically low-quality. New construction painters will have premium paints to ensure long-lasting colour.
Improper sanding from a builder painting a home can create noticeable imperfections like an uneven paint finish. Without proper new construction painting, a poor paint job like that can ruin the appeal of a place.
You may think having a builder paint is less expensive. On the contrary, you can expect to pay a lot from your pocket for any colours outside the standard ones they use.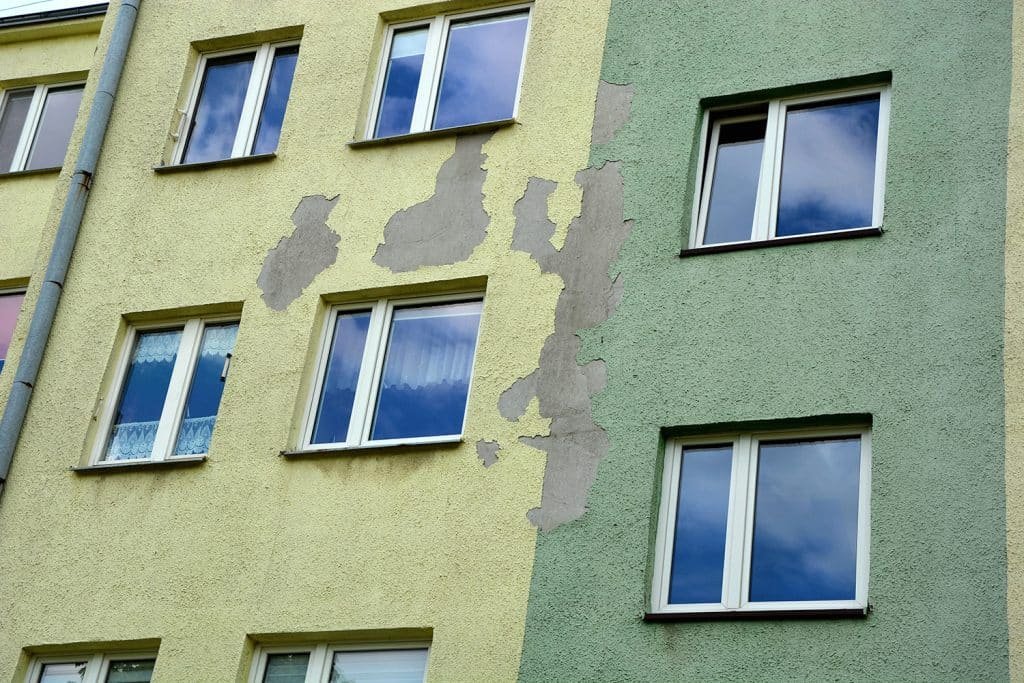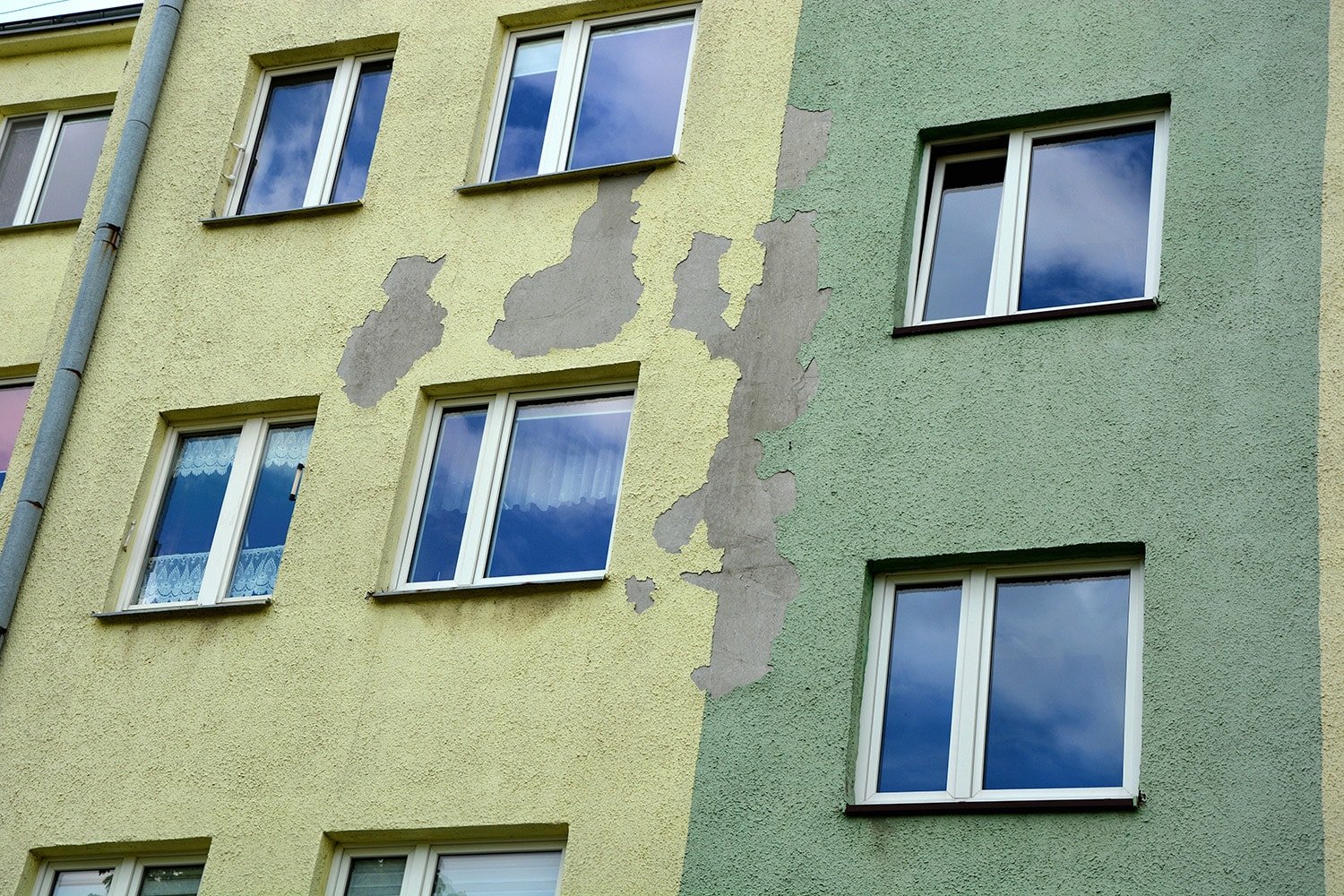 When it comes to construction, safety is everything. At Stylux, our skilled team upholds this by applying high standards toward painting newly built houses. Not only can you guarantee a quality job from us, but one that does so while keeping your health and safety at the forefront.
Stylux values quality above all. How do we achieve this? We accomplish this by ensuring our team is fully accredited. Our painters remain the best in the industry by continuously honing their knowledge & skills. From utilizing the latest painting techniques & key insights into painting materials, you can expect a high-quality paint job every time from the top painting company in Calgary.
At Stylux, we have high standards in everything we do. Most notably regarding health & safety. One way we uphold this is by only providing paints & materials that have low VOC, which reduce any harm to others & the environment. Our efforts have earned an outstanding record for health & safety that clients trust.
Our team knows you're keen to enjoy your newly constructed space. We like to work closely with our clients to meet their expectations. From providing daily updates & remaining flexible to our client's needs, we ensure high productivity throughout the process. With our approach & work ethic, you can expect your painting project to run smoothly with a successful finish.
Trust New Building
Painting to Us
What's Said About the Stylux Experience
"Excellent company to work with!"

Very prompt in replying to messages and questions. Tomas and Martina are very professional and respectful of your time and belongings. They painted the whole common area (upstairs and main floor) and did not leave without walking around and making sure all was cleaned up and that we were happy with their work. Fast, efficient and lovely to work with! Would definitely recommend!
"They did a great job"

Tomas and his team just finished painting our basement development. They did a great job with spraying all trims and doors and rolling all the walls. And even better they were super flexibly on timing (as we had to reschedule them multiple times due to every other trade not getting done on time). Tomas and his team were awesome, thanks!


"Every detail was absolutely perfect"

The Stylux team came into my home to do a full kitchen cabinet refinish and paint several rooms. I was blown away with the quality of the work and the attention detail when refinishing the cabinets as well as my fireplace mantle. Tomas went over and above to make sure every detail was absolutely perfect. I will absolutely be using them again for any painting I need done in the future.
Proper preparation is the key to quality new construction painting. Our expert painters provide this by taking the time to prepare drywall & effectively sanding to achieve the smoothest surface for a quality paint finish. From commercial to residential painting, we're dedicated to delivering the best paint finish to your satisfaction.
Frequently Asked Questions