Our Specialty is Cabinet Painting
Simply painting your kitchen cabinets can add so much value. Throughout the years, kitchen cabinets are usually at risk of oil stains, cooking smoke, stove heat, mold buildup, and other contaminants that cause damage. Yet, with a professional kitchen cabinet painter in Calgary, it's an affordable way to have them look as brand new as the day you bought your home. Not only does this subtle change improve your kitchen's atmosphere, but it's also a more eco-friendly solution to boosting your kitchen's aesthetic instead of replacing and tossing out good-conditioned kitchen cabinets. By repainting your cabinets, you can rest assured this cost-effective approach is worth the investment, with quality results to back it up. If you have been thinking about a kitchen renovation but are deterred by the high cost, turn to Stylux Painting for the best cabinet painting in Calgary for residential and commercial spaces.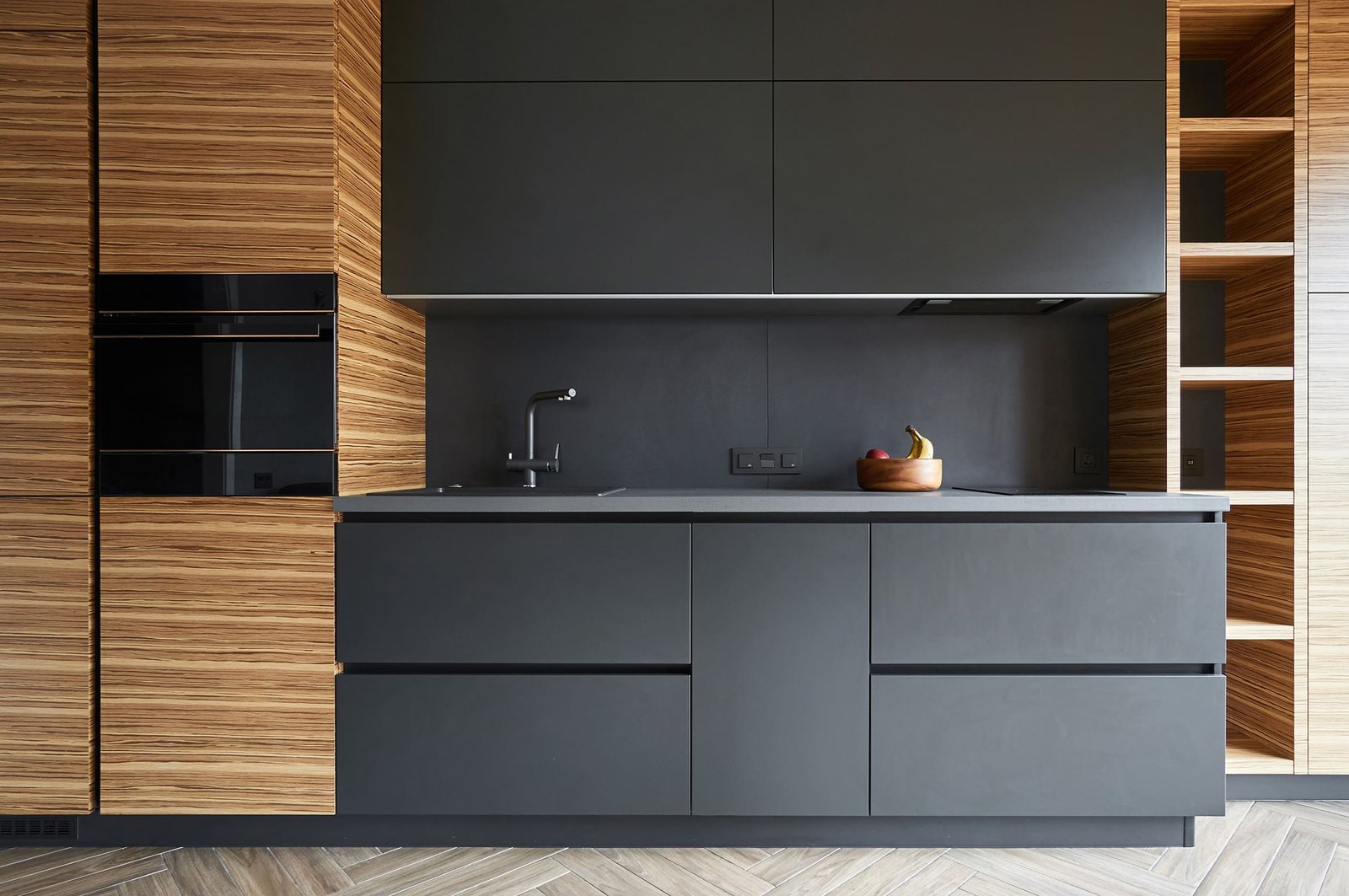 Our Process For Cabinet Painting
Our cabinet painting services are dedicated to making your cabinets look brand new. At Stylux Painting, our professional cabinet painting approach ensures quality with proper preparation and utilizing premium painting materials. From great sanding, priming, and staining to replacing hardware, we go above and beyond to achieve the best results! We also offer cabinet refinishing if you're looking for a brand-new look. 
Low-quality materials can contribute to a poor paint job. That is why Stylux Painting only provides premium painting & our expertise to ensure we're using the right paint for your unique painting project.
Our professional painters remain the best in the industry because of their dedication & passion for their craft. By keeping up with the latest techniques, they consistently deliver quality results no matter what paint job they tackle. We're absolute pros at painting kitchen cupboards.
There is no room for imperfections when we work on your painting project. With Stylux, our thorough preparations ensure no common painting issues occur & deliver a paint finish that you'll find perfect.
Common Issues in Cabinet Painting
Many might think painting cupboards is an easy project to achieve. Yet, common issues result without professional cupboard painters. It results in a poor paint job and leads toward paying more to fix these avoidable mistakes. Trust our talented team's craftsmanship and expertise to get the job done right.
The wrong paint can create poor adhesion, leading to paint deteriorating from your cabinet's surface. Our expertise ensures this doesn't happen, which is how we deliver consistent quality results each & every time. 
When painting, there is no avoiding fumes & dust – even with cabinet painting. At Stylux, we reduce fumes & dust by using eco-friendly, low-VOC paints & maintaining a clean work area for your safety & convenience.
Proper paint preparation takes care & patience. Without it, uncured paint occurs & leads to a poor paint job. At Stylux, our expertise & experience understands the importance of taking time to ensure a quality finish.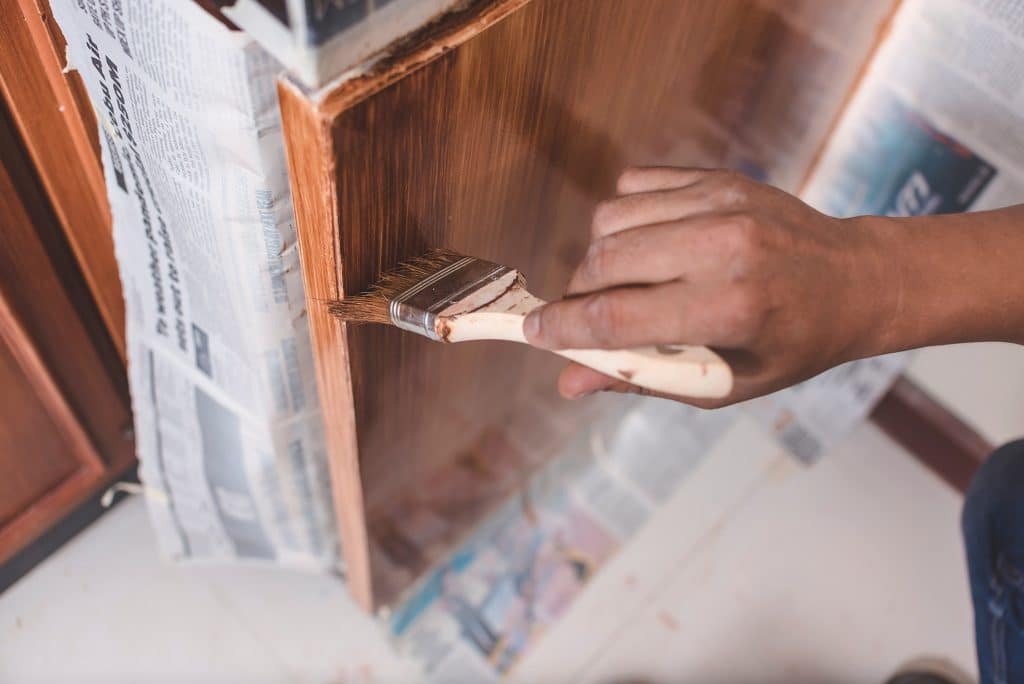 Professional Cabinet Painting
You Can Trust
See Why We're the #1 Choice For Cabinet Painting in Calgary
"Excellent company to work with!"

Very prompt in replying to messages and questions. Tomas and Martina are very professional and respectful of your time and belongings. They painted the whole common area (upstairs and main floor) and did not leave without walking around and making sure all was cleaned up and that we were happy with their work. Fast, efficient and lovely to work with! Would definitely recommend!
"They did a great job"

Tomas and his team just finished painting our basement development. They did a great job with spraying all trims and doors and rolling all the walls. And even better they were super flexibly on timing (as we had to reschedule them multiple times due to every other trade not getting done on time). Tomas and his team were awesome, thanks!


"Every detail was absolutely perfect"

The Stylux team came into my home to do a full kitchen cabinet refinish and paint several rooms. I was blown away with the quality of the work and the attention detail when refinishing the cabinets as well as my fireplace mantle. Tomas went over and above to make sure every detail was absolutely perfect. I will absolutely be using them again for any painting I need done in the future.
Your Top Choice For Cupboard Painting
Quality cupboard painting requires finesse, expertise, and brilliant craftsmanship. A lack of proper prep work and faulty materials naturally lead to low-quality results from poor paint adhesion. From painting cabinets with a durable, high-quality, factory-sprayed standard, many trust us for the best results that have made cupboard painting our specialty.
Frequently Asked Questions
It all depends on how many cupboards need painting. Yet, we've been known to ensure a quality paint job for all kitchen cabinets with finesse by getting it done in around five days.
Quantity always dictates the cost of cabinet painting. After all, it takes time & effort for great results. However, to give you an idea of the cost, it can start at $5,000.
Stylux Painting provides premium painting brands (Sherwin Williams & Benjamin Moore) while ensuring to use of the correct paint for cabinet surfaces. We strive to be eco-friendly by using paint products that are low VOC, longer lasting, highly durable & globally sustainable.